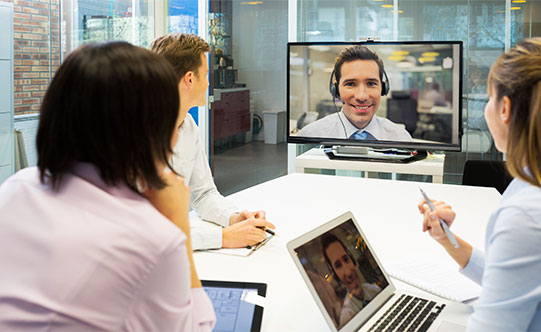 Face to face communication
Have the feeling of being in the same room, being miles away.  It is the feeling companies have using videoconferencing for team collaboration or online training, to improve the service offered to the client or to increase productivity.
Face-to-face interaction increases trust between customers and companies and improves worker productivity and end customer experience. To these advantages we should add others, such as the reduction in travel time and expenses or the greater facility to organize meetings and add new participants by videoconference from any location, through tablets or smartphones.
Ambar provides integral solutions that allow effective communications at any time and from any device and location:
High definition, point-to-point and multipoint videoconferencing.
Scalable infrastructure services, hosted on-site or in the cloud, owned or in 'as a service' mode.
Videoconferencing in room, desktop/laptop, or mobile (tablets, smartphones) environments.
Immersive telepresence.
Content recording and streaming.
Integration with unified communications solutions and Microsoft Lync (Skype for Business).
Managed videoconferencing services.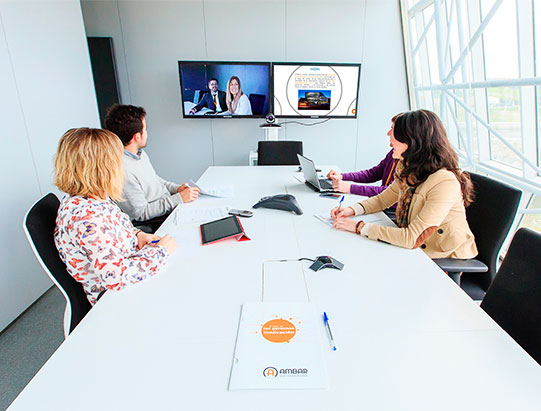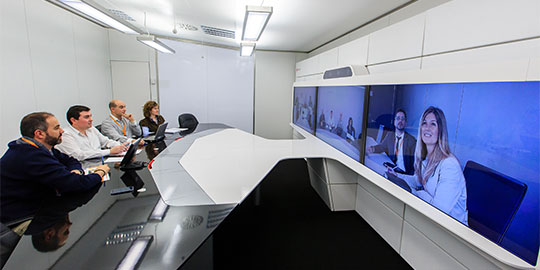 Telepresence systems are the natural evolution of videoconferencing systems. They offer a more realistic videoconference, even with different cameras that provide a view from different angles, allowing you to see the whole room and interact with several people at the same time.
As a complement to videoconferences, we work with different formats and sizes screen manufacturers', including touch systems capable of replacing interactive whiteboards, with greater flexibility and with the ability to transmit the screen from different devices such as Android, IOS, Windows, Mac…
In each solution we complement the videoconferencing system proposing the furniture or support that best suits needs of the room.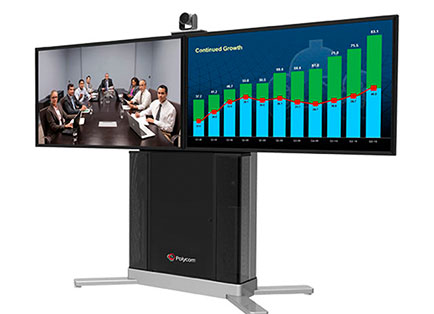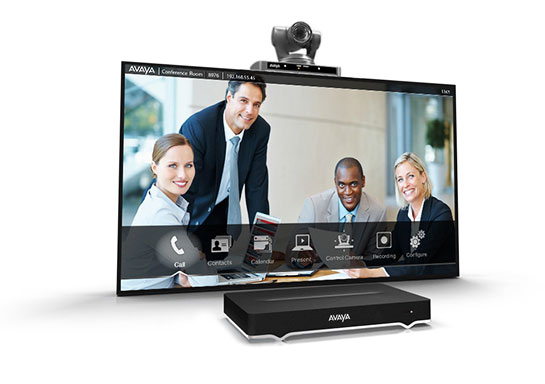 After more than 15 years of experience in videoconferencing environments, we understand that the success in the deployment of videoconferencing solutions requires:
Easy and intuitive to use

With all the benefits.
Accessible through different types of devices (tablets, mobile phones, PC, etc).
With video compression and correction of transmission errors, to allow video conferencing even with a narrow bandwidth.
With clear sound and external noise cancellation systems to avoid distractions in communication
That is why we work with the main videoconferencing manufacturers (Polycom, Avaya Radvision, Cisco, Lifesize…). Our expertise and the most sutiable manufactures, is the guarantee to successfully implement videoconferencing solutions, aligned with the needs of each company or corporation.