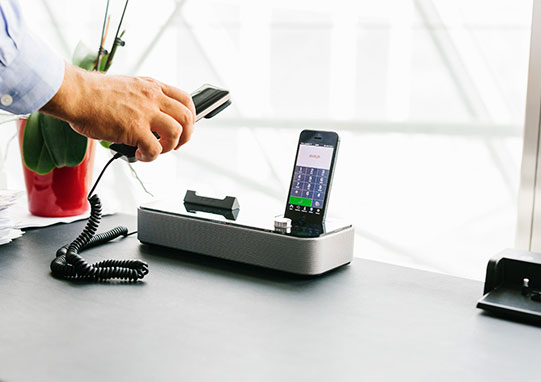 Transforming the way companies work
IP telephony systems have evolved towards collaborative or unified communication systems.
These systems complement telephony with other features such as chat, videoconferencing, mobility, or BYOD (Bring Your Own Device) … They allow us to smartly use all types of devices anywhere and have a consistent user experience in different ways of communication.
Unified Communications reduces the issues that occur when trying to make contact with people. They optimize communications in the company, generating greater benefits and overcoming the technological challenges involved in the evolution of communication networks, maintaining their reliability.
Instant messaging (chat) and Presence information
Chat and presence state are tools that encourage collaboration between co-workers, optimizing the company's resources. These applications allow:
To create virtual meeting rooms accessible from anywhere.
To show company presentations to customers.
Project monitoring.
To streamline common tasks by managing them in real time.
Teleworking is now a reality. This implies a new way of relating and, therefore, the necessity of new collaboration tools that allow employees to have all
the functionalities wherever they are. Collaborative communications facilitate these new ways of working and facilitate the incorporation of new talents
in your company regardless of their physical location.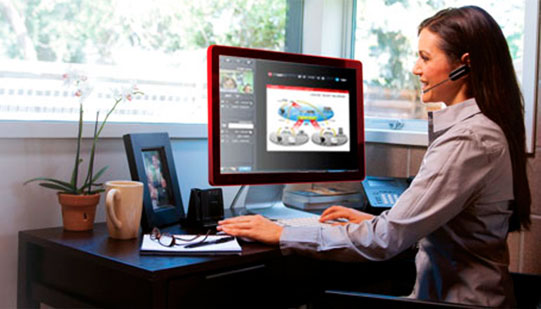 Multiconference calls make it easy to organize and manage webinars or remote meetings. Sharing presentations with remote participants, managing the permissions of who can speak at any moment, having a group chat and doing surveys in real time, are some of the features that these systems allow us.
These are very useful tools nowadays, which are fully integrated with telephony systems, providing an undeniable improvement in the way your company presents itself.
In order to offer the most suitable solution to each client, we work with the leading manufacturers in the sector.
With the best manufacturers and the professionalism of our certified technicians, we can ensure agile and satisfactory unified communications implementations, offering an optimal user experience in the use of new collaborative tools.